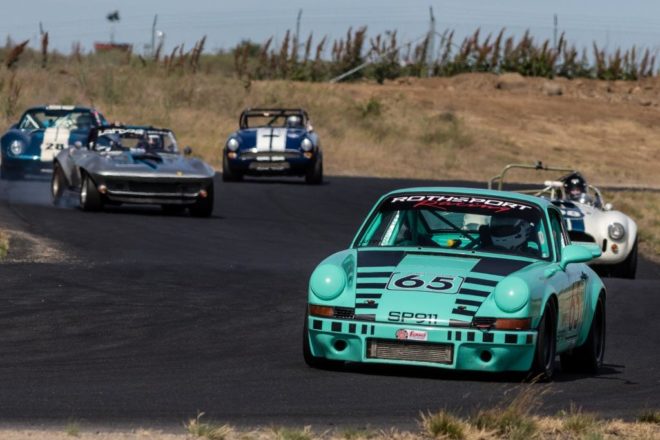 Location
Spokane County Raceway, 750 N Hayford Rd, Spokane, WA, USA
Date
June 04, 2021
Time flies when you are having fun and for the 11th year the Spokane Festival of Speed gives us three-days of vintage racing activities east of the mountains. Spokane County Raceway, a track that is being continually upgraded with donations from "Go Fund Me Track Attack" from our racers will have a full weekend of activities starting early Friday morning. Many our racers travel from west of the mountains, but this event gives those from Idaho, Montana, and even Alberta, an event closer to home.

This year, 2021, for the first time, we are combining our event with Northwest Motorsports – ICSCC. This will truly be a HUGE regional sports car racing event. We have arranged for the clubs to run their own races for championship points but also to join each other's race groups for a new and exciting experience. After the races fuel up the car and jump back in with your favorite companion and join the Race Car Tour, on a public road, from the track to downtown Spokane Park for an exhibition, returning to the track before dark. This event in the heart of Spokane is a great chance to enjoy the Park, show off your car and explain vintage racing to an eager audience. On Saturday the Ford "Model T" Race with a Le Mans style start will once again be held at the end of the race day. The Festival Race Party and dinner will be Saturday evening at the track.

SFOS a 501-C3 nonprofit is again sponsored by Porsche of Spokane in support of the Northwest Parkinson's Foundation.
0 Members Attending this event ↵
No members have indicated they are attending yet...
Want to add yourself to the list of attendees?
Please Sign In — or Register a new account (it's free!)
event/2357